G & A Exhibition
Booth Number: H10c
Date: 29, Nov.---2 Dec.
Exhibition Name: China (Zhongshan) International Games & Amusement Fair 2018 hold in Zhongshan, Guangdong Province
Add: Zhongshan Expo Center, Guangdong

Congratulation to Lonton Rides
Work hard, God would open road for us.
Thailand Customer Visit & Order Lonton Rides
Talked 2 years customer, finally yield positive results after visit Lonton professional factory which consists of showroom (all rides are in running condition: upper transmission carousel, down drive system carousel, unique design mini shuttle, VR, disco tagada, mini miami, kangaroo jump rides, new Music Bar, small tower rides etc.), Porudction room, include semi finished mini shuttle, 2 sets semi finished fling chair--24 seats, semi finished disco tagada, semi finished carousel etc. sand blast painting for steel structure, painting room for steel part; painting room for FRP (fiberglass reinforce plastic), FRP mould room, warehouse room (include finished FRP design, semi finished FRP, finished and packed steel part, unpack steel part etc. This customer is professional on amusement rides in Thailand market, speak highly for Lonton rides quality and service, so decide to order in site immediately.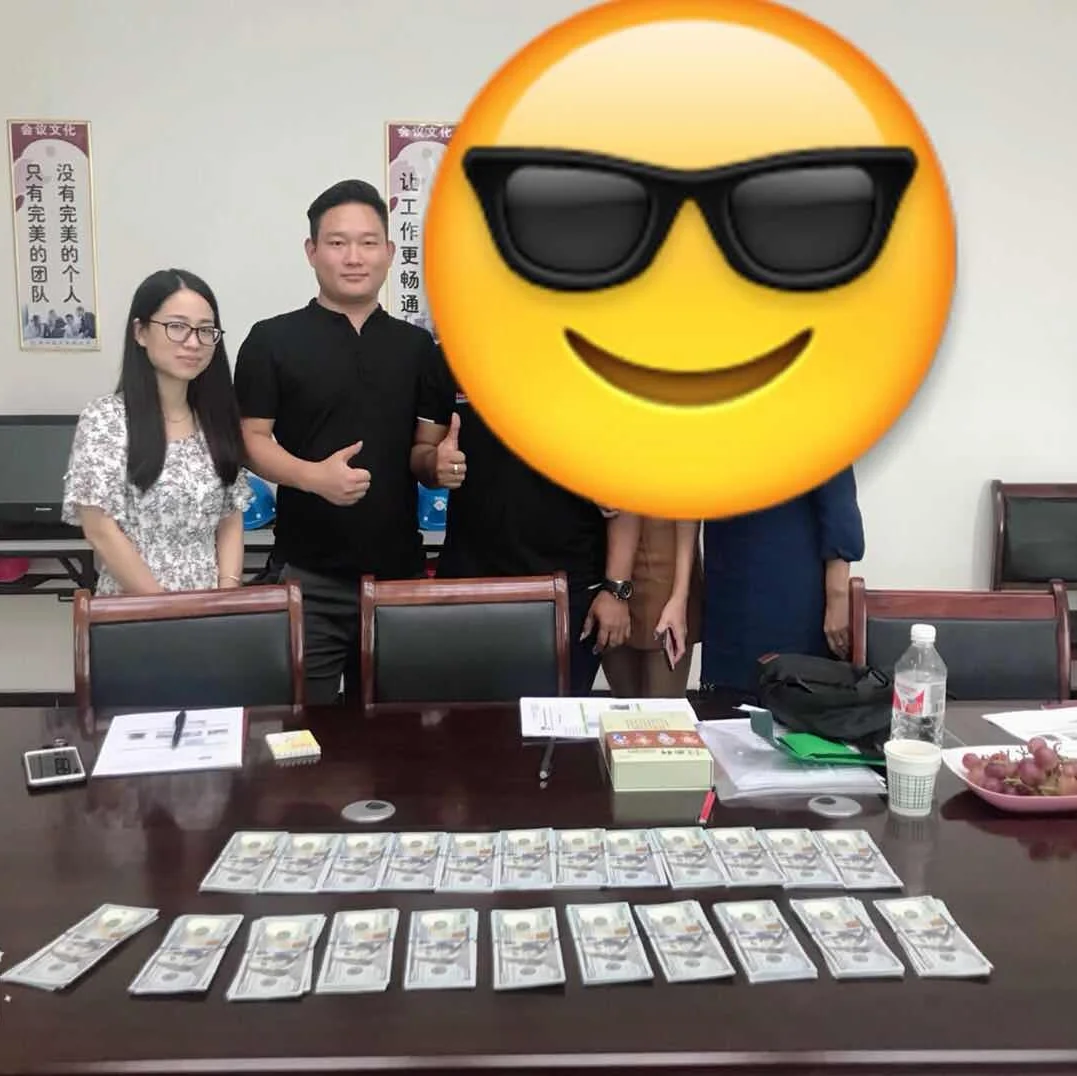 Meet in Muscat---Oman
During 18-22 Aug. Lonton experienced engineer would be in Muscat--Oman for short visiting. If anyone there need any help for rides maintenance, welcome to contact us online.
Lonton rides not only provide customers quality rides with reasonable price, also help customers on park design, equipment customzied drawing, Also if customer meet any trouble for the rides purchased from other company, such as not working, or damage for any reason, we can help you to solve the problem.
Today is China Valentine Day, wish each one enjoy happiness with your lover or partner not only today, but forever.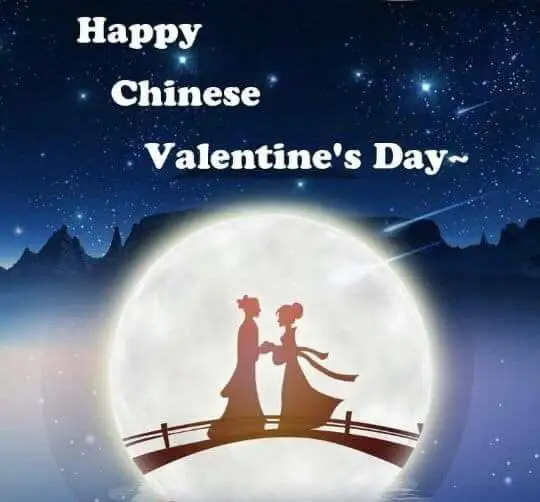 Disco Tagada in Stock
Disco tagada is major amusement rides which rotate fast and quickly.
Disco tagada amusement equipment characteristics is: one big plate, make rolling, rotation, lifting, etc. movement. Each disco tagada equipped with sound and colorful & attractive background wall, which full of RGB lights, perfect combined with disco tagada amusement park equipment movement characteristics. Just like sailing on the sea, sometimes quickly, sometimes slowly.
Lonton Amusement rides manufacturer Disco tagada has 8 seats mini tagada, adults model 16 sats, 24 seats and 30 seats. Suitable for all kinds playground.
Mini Shuttle Rides in Stock---Unique Design
Mini shuttle train rides is one kinds kids amusement park rides, belong one track rideswhich consist of various kinds car cabins.
Mini shuttle train set rides drive by one train head, followed by other 9 different design car cabin, driving along the overpass type track, sometimes swerve, sometimes drive straight, comes ups and down, children fully enjoy fun well.
Equipped LED colorful lights on track, with music system, and cartoon decoration, all these make this train rides more attractive. The track length could be customized based on area size.
Lonton amusement rides mini shuttle has various kinds car cabin, racing car, animals, train etc. for your option.
How to ensure large amusement rides quality?
To build an amusement park, from choose location, purchase land, park basic construction, park design, searching supplier, visit factory, discuss and confirm the supplier, purchaing rides, shipping & customs, installation, to opreating the park, it is a long way to go, not only spend much time, much money, also need various kinds person work together to do. All invest need creat profit, need income. So the only nightmare and unexpected thing is: accident. One ride accident can cause huge influence to the park, may be have to seal & close the park if the accident is serious.
As we all know, the biggest amusement park in Karachi, Pakistan, after their long time hard work, finally open to public in June, 2018, this should be happy moment for park investors, because their invest is returning back gradually. But unexpected thing, the swing carousel rides they purchased had accident, one 8 years girl die, min 11 other people get injurd. All of us get shocked.
When choose rides, how to ensure the rides quality & safety? Rides are playing with human life! Here is some points from Henan Lonton Amusement Rides Co.,Ltd:
Product Value decide its price, so cheap price means cheap quality, especially large amusement rides, never choose cheap price supplier;

Welding, joints welding is top important, especially the part where hold weight. So must check these very carefully.

Material thickness, this is also important, average thickness is enough.

the equipment working principle must be reasonable, so it can running smoothly.

installation, if there is condition, better supplier engineer install rides in site, and train customer side workers operating and daily maintainance.

maintenance, only well experienced engineer maintain the park rides, then rides can work properly. Because they can solve the small problem at begining. But none experience engineer, even small problem not solve, may occur big accident.
Lonton Rides Advanced Technology--Sand Blast
Amusement Rides color is one important factor which attract passengers, bright & attractive color could catch passengers eye at their first attention, so they would like to have a try. Normally, park rides color would fade down with time going under rain and wind function. How to make the color more bright & smooth & last a long time?
Lonton Rides Manufacturer, which located in Zhengzhou city, middle China, is the unique factory who use sand blast for park equipment rides steel part. May be you would ask, what is the advantage for sand blast?
Before make painting, there must be one step, remove steel part rust. As we know, it is inevitable that steel part get rust in air, even indoor. Most factory use manual to remove, so sure can't remove even. However, remove by machine---Sand Blast, even all steel.

After remove rust, then come to painting step. If remove rust by man hand, when make painting, painting very easy to flow along the steel, so painting is not smooth; However, if remove rust by sand blast, very easy to catch painting, so after painting, steel surface is very smooth.

Painting after human hand remove rust, color easy to fade down, normally use 1-2 years; However painting after sand blast, steel catch painting tightly, so the color is more durable, can use 3-5 years, no fade color.

Painting after Human hand remove rust, once color fade, steel has no color protection, easy to get rust again especially in rainy place, thus steel life would reduce, so equipment life would reudce also; however, after sand blast, color catch well, it also protect the steel, equipment can use longer time also.
India Customer Visit Lonton Factory
As we know, summer is the best amusement rides business season, kids all have summer holiday. For parents, we always want to invest all our time and money to them, but so hot weather, where we should take them to, so they can enjoy, at same time, not much hot?
As a professional business man from India, also our best friend, who has a good idea, kids amusement park, not only can provide relax & enjoy for kids, also consider as best business invest. After long time discussion, finally make up the mind to come to China to visit best manufacturer---Lonton Amusement Rides, which located in Zhengzhou, Middle China.
Lonton has stock rides: Self Control Plane Rides, Mini Miami Trip Rides, Carousel--Upper transmission system, Carousel--Under Drive System, Kangaroo Jump Rides, New Rides Music Bar, crazy dance, we together enjoy the rides one by one; also some rides under production, such as pendulum--under drive system, new mini shuttle, disco tagada, we together visited Lonton production workshop, especially sand blast workshop (details introduction on news--- Lonton Rides Advanced Technology---Sand Blast), painting room etc. The customer is very satisfied, strong recommend to each customers!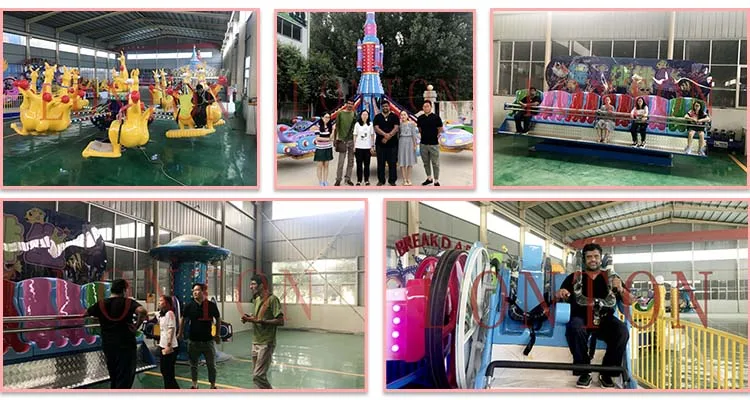 Successful Dubai Amusement Exhibition
Dubai Amusement Exhibition once a year already finish, Lonton amusement rides team already come back to normal work, welcome all new and old customers enquiry, we are here on your service all the time.
Show: Deal 2018 Dubai Entertainment Amusement & Lesure Show
Date: 9-11th, Apr., 2018
Booth No.: 1-A79
Add: Za'abeel Halls 1, 2 & 3 at the Dubai World Trade Centre, UAE
As one strong amusement rides manufacturer supplier, Lonton works on provide best rides and service to customers from all over the world, even this year, on Dubai Amusement Exhibition, less customers than last year, some booth no. even don't have customers whole day, but Lonton rides attract many customers attention & discussion on the exhibition, not only because Lonton professional on amusement rides production, technician, service, after service, quality, safety etc. also thank all customers support. Here are some pictures for reference. We wish to meet you all next year in Dubai.
​